22. Andraz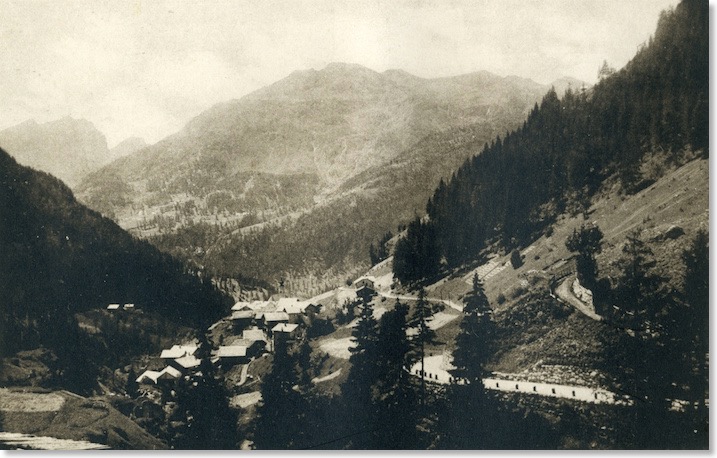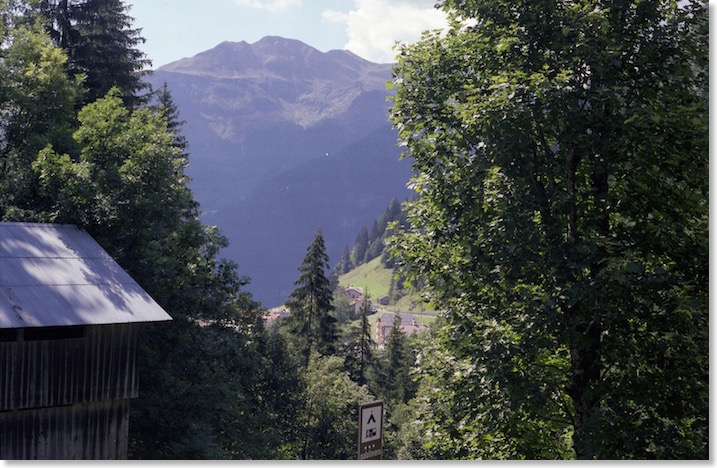 Click for map


The hamlet of Andraz, at about 1,400 metres, on the stretch of the Road that leads up eventually to the
Passo Falzarego
, is not that much changed in 100 years. However, that is not to say that it is visible any longer from the point that Zardini chose to photograph it. I found a spot on the Road about a kilometre above Andraz with a skyline that exactly matched Zardini's photo, but a century of tree growth and the appearance of two roadside barns robbed me of the viewpoint I sought.

There is virtually nothing at all on the internet about Andraz, but I did find
this very good photo
, taken from not all that far away from my own, I guess.

In the Zardini guide to the Road for travellers towards Bolzano, which I acquired in January 2013, the photograph across Andraz is an updated one: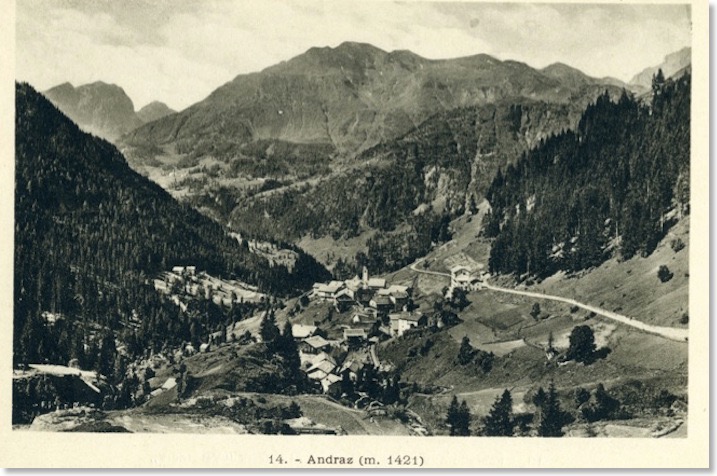 The viewpoint is almost the same, but the village is more developed. Given Zardini probably used the same viewpoint as before, and also given the extent of modern forestation hereabouts, this view will have been lost too.

This postcard is by Zardini also, from around the same time, in my estimation: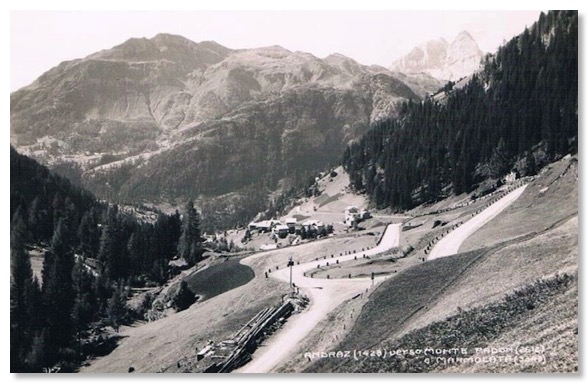 Not long after discovering these pictures, I bought this postcard after an on-line search.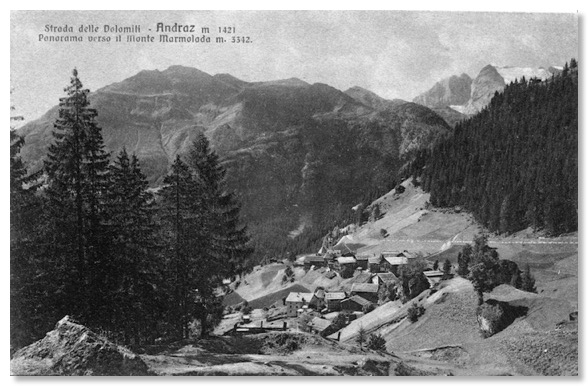 It pre-dates Zardini's photograph, in my opinion. All of Zardini's photos show a pair of buildings beside the road, just right of the centre of the photo. These are not there in this earlier picture. Notice also the more extensive woodland in the older photo. The woods may have been thinned to meet the need for wood for buildings etc during the nearby WW1 fighting.

I also have this view of Andraz from the south (ie heading up towards Passo Falzarego) The Castello di Andraz (see
Photo 23
is just right of centre in the shot. There has been much forest growth in this area since the picture was taken, in the 1930s, and the same view would not be possible nowadays: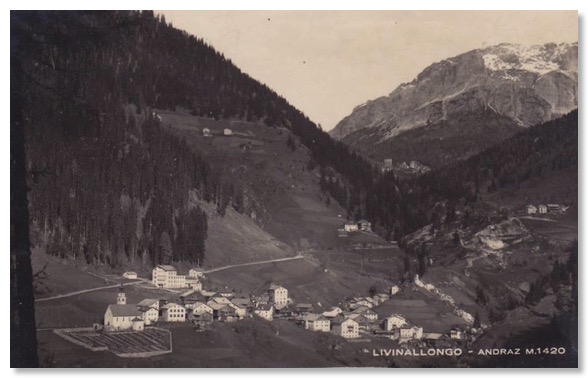 Those white buildings by the Road include the Albergo Andraz, seen in this Ghedina postcard from the 1950s or early 1960s: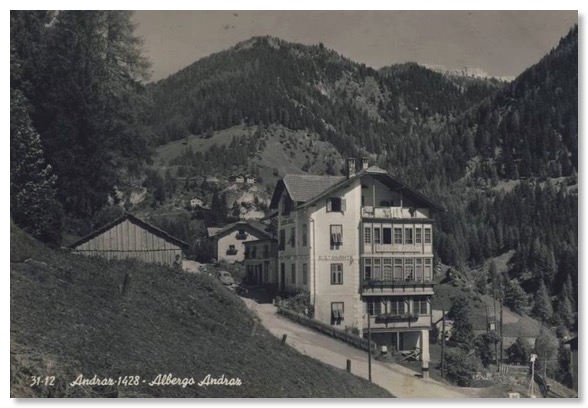 By September 2013, the Albergo had been a semi-derelict shell for many years: