24. Hairpin Bends Beneath Falzarego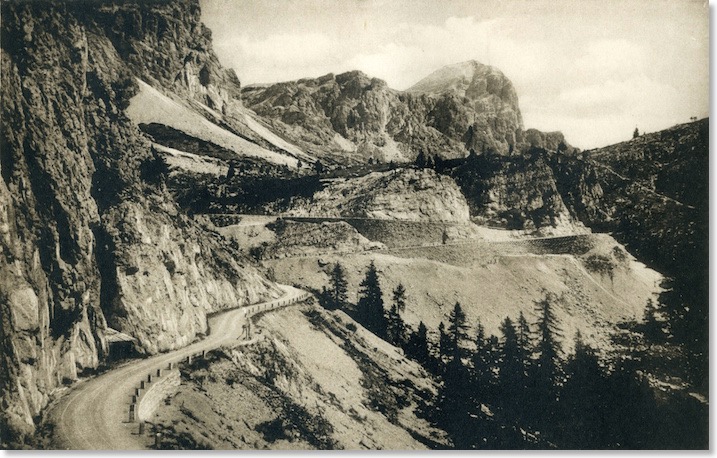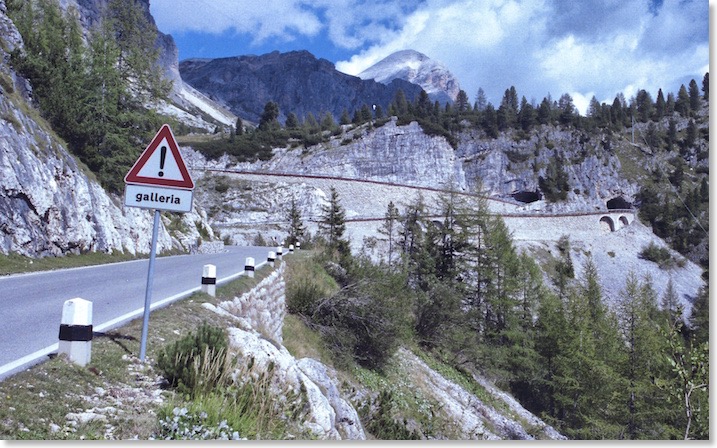 Click for map

A close approximation to this view is easy to find today, less than 2 kilometres south from the top of the Passo Falzarego, heading north to the Pass itself. Considerable road widening and reinforcement work has taken place since Zardini's photo. The exact, original viewpoint accessible is no longer owing to avalanche protection works, but the basic line of this set of bends remains unmistakeable. Zardini somehow manages to make this stretch of road look a little larger than it actually is. The same photo is used in both of the Zardini guides to the Road.

The route enters a short tunnel at that point. The area was close enough to the WW1 front line to possibly have suffered shellfire damage, and the reinforcing arches of the modern view probably date from the 1920s. The work had clearly not happened when the Zardini photo was taken.

This Stengel & Co postcard was printed in 1909, and is therefore contemporary with the completion of the Road over the Falzarego Pass. Note the horse-drawn vehicle. I suspect the ladder was to help reach loose rocks and knock them down: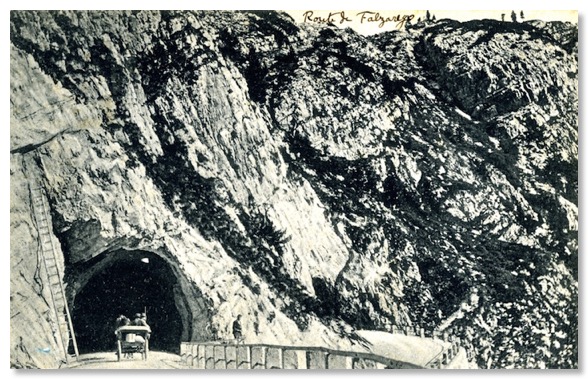 And not long after, in 1912, this hand-coloured photo was taken: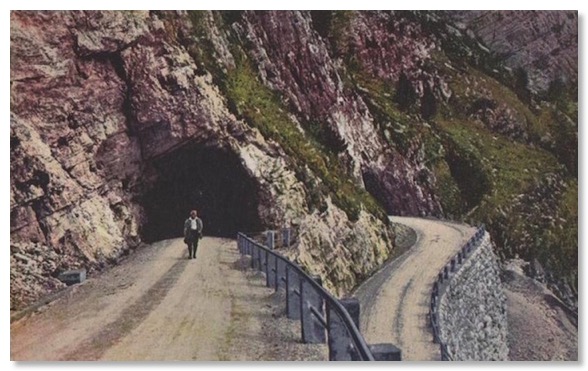 Looking back up the road from out of the same tunnel, this is the view from a Ghedina postcard in the 1960s: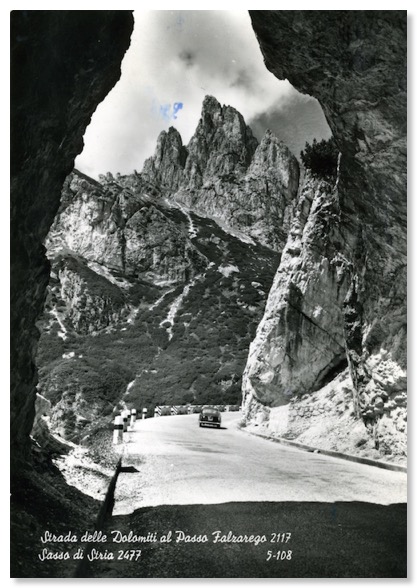 However, Ghedina was only using the same viewpoint used maybe 40 years earlier by "Photoglob" of Zurich.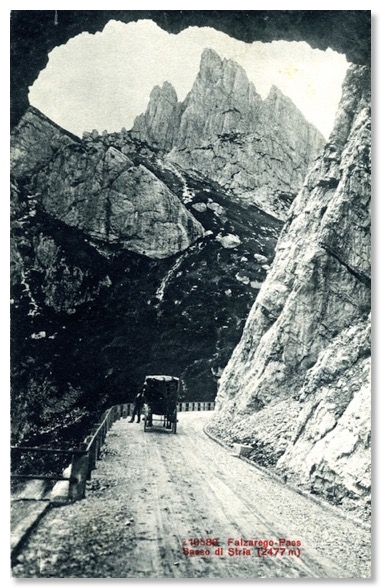 I am enchanted by this unorthodox postcard image of the area, which shows the Road as it reaches the summit of the Falzarego Pass. The illustration is dated 1980, and the postcard is postmarked 1990. Research to date has failed to reveal any other views by the same hand. I hope there are some: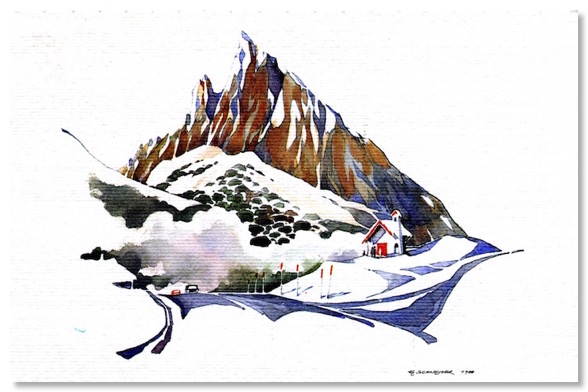 There is a web site reference to the final section of the Road to be completed being a section on the Falzarego Pass. Possibly this piece? The reference contradicts other texts that say the Pordoi Pass saw the final piece of the jigsaw being added.

My own photo above is a very nearly identical view to this postcard I bought a year or so later. It dates from the late 1960s: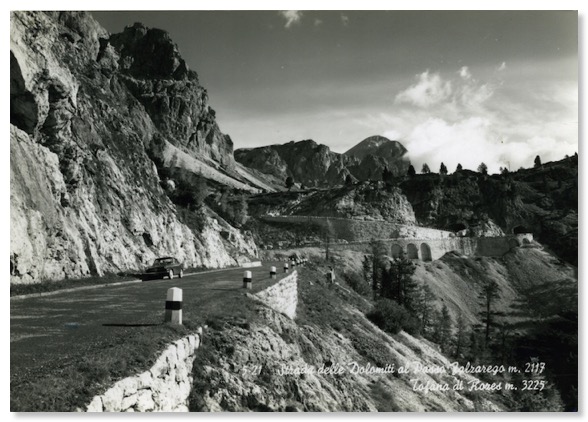 The original on which this hand-coloured and undated postcard is based also shows the view, and is possibly contemporary with Zardini's photo: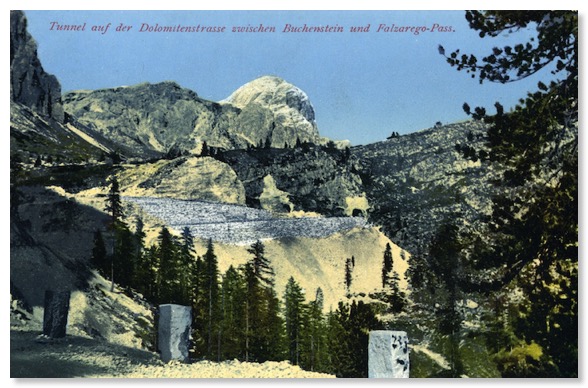 I have seen a rare and early colour photograph online that shows a view back to the point at which these photographs were taken, which was beside the short tunnel in centre shot. That particular tunnel has been replaced with a concrete avalanche shelter for the road. The photo was on a very interesting web site about this part of the Dolomites, but sadly it now appears to have been taken down.