1. Bolzano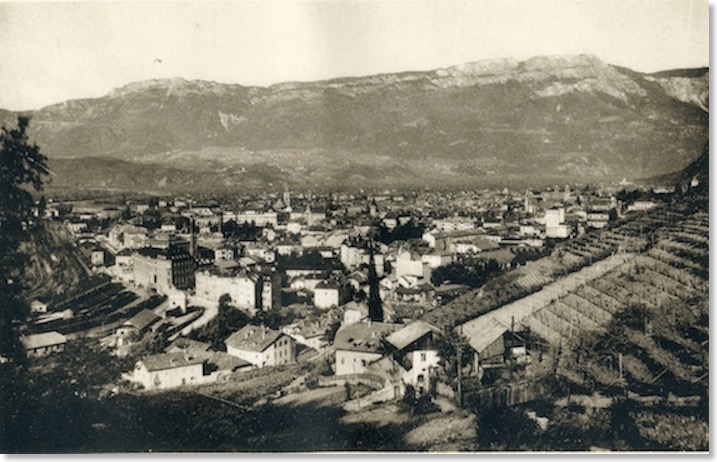 I do not know the basis for Zardini's choice of the shot above to celebrate Bolzano and, although it was hardly a great way to start this site, for the first ten years or so of its life, I had to admit failure on my part to take a comparable picture to the above. I was therefore delighted when long-time friend of this site, Bolzano-based John Watkins sent me a photo he had taken early in 2020 from pretty much the exact same spot. See for yourself: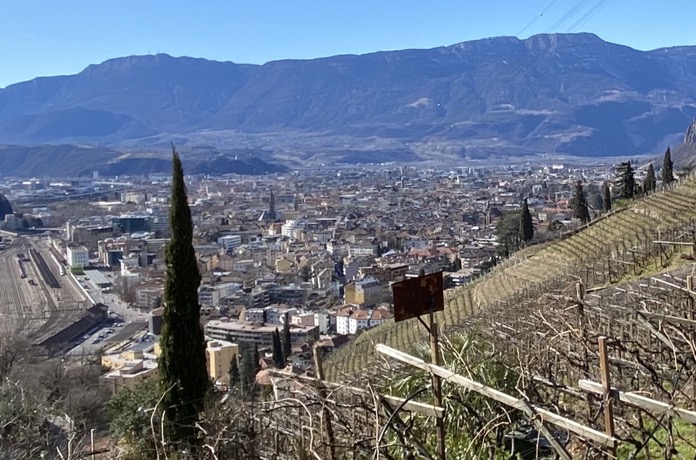 John tells me that the photo was taken from above the city, at the south east end of the Oswald Promenade. This was built in 1908 and then extended out to St Magdelena in 1937.

Alas, I have nothing as yet to compare to the photograph of Bolzano which Zardini uses both for the final photo of the guide for travellers on the Road from Cortina to Bolzano, and as the cropped down cover-shot for the guide in the other direction: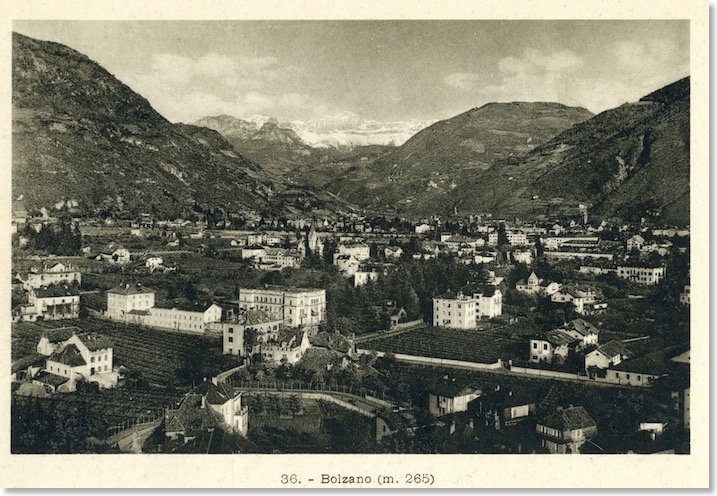 Both are completely different views of the town, which was a large place even then.

I need a further visit and clear weather, plus a good navigator around the maze of roads, motorway junctions, underpasses etc which befuddle and confuse the modern visitor to Bolzano.