34. Tunnel di Crepa, Cortina and Pomagonon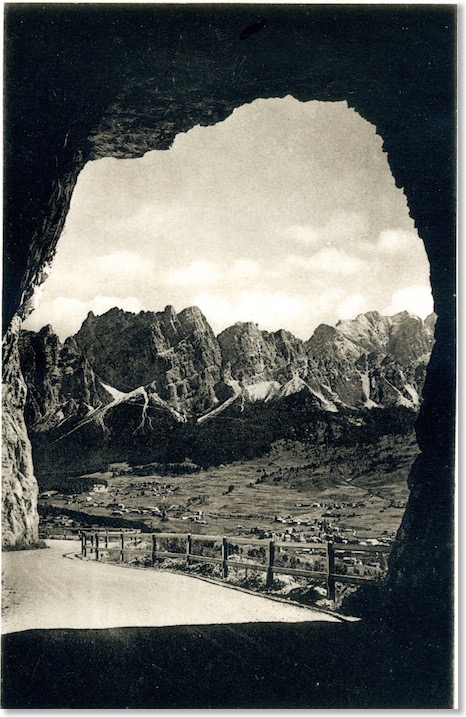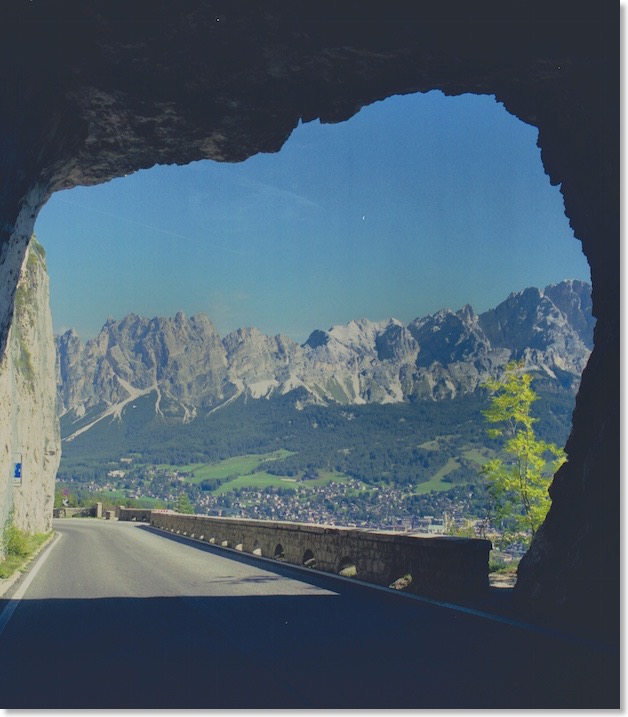 Click for map

Turn right around from the spot from which Photo 33 was taken, and this is the view one gets, to the northern outskirts of Cortina d'Ampezzo, in the valley, and the near vertical walls of the Pomagonon. This same photo appears in both of the Zardini booklets.

I seem to have a wider photo of it than Zardini, but it is a view very little different today, save for the stout roadside wall that has replaced the fence. There is a serious drop to its right!. Cortina has grown a lot, too. By 1956, Cortina was already large and prosperous enough to host the Winter Olympic Games, and its growth continues.

This postcard, said to date from around 1910 must be one of the earliest views comparable to Zardini's photograph. The couple in it appear to be the same people as in the hand coloured card I have included under Photo 33: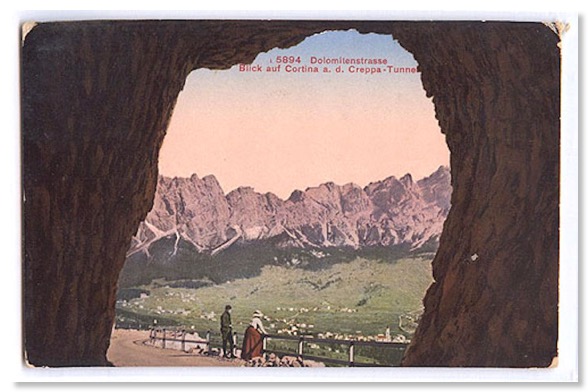 This postcard, by the Baehrendt company of Merano was printed in 1929, although the view will have been photographed some years before, I suspect: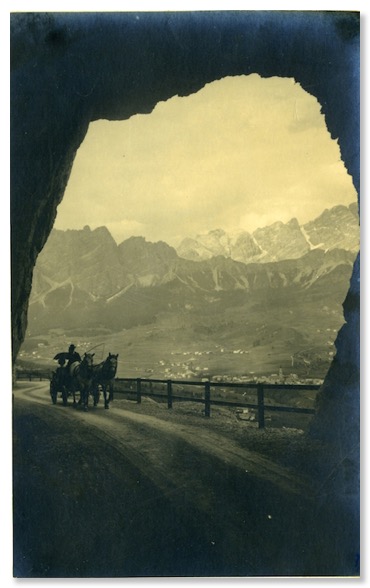 This postcard may also be by Zardini. The card is dated by the sender for 21 August 1929, which is consistent with the stamp it carries, although the postmark is too vague to read: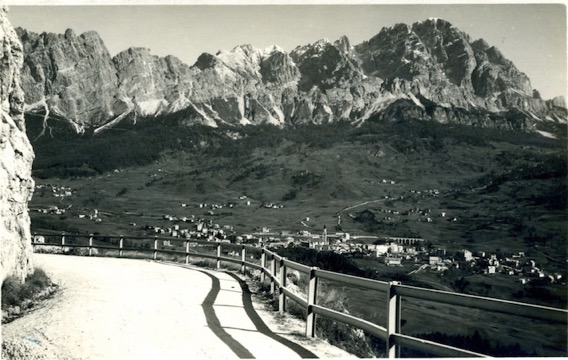 Other photographers shot this section of Road at around the same time: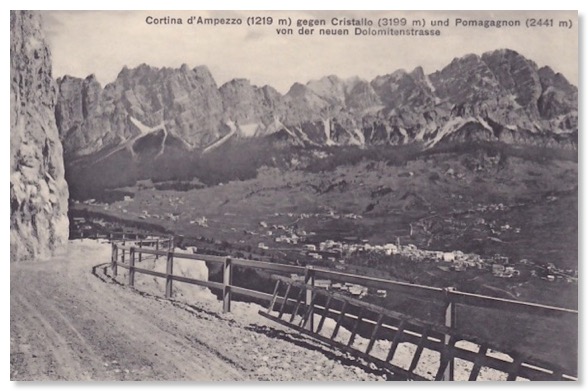 In the course of my on-line research, I came across this shot, of the same view in the early days of motoring: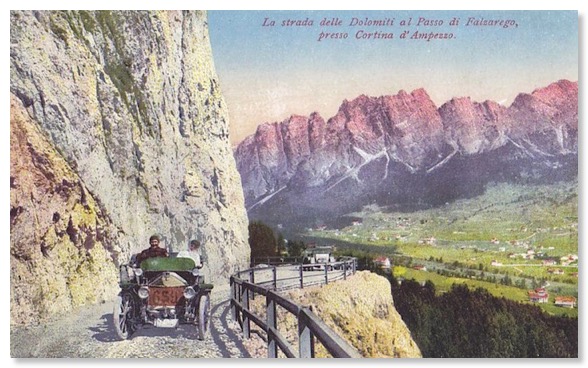 Best of all are these three photographs, from the 50th anniversary book about the Road, two showing the original surveying work for the Crepa Tunnel being carried out.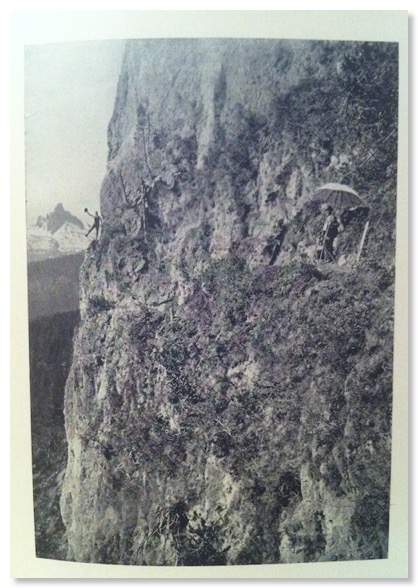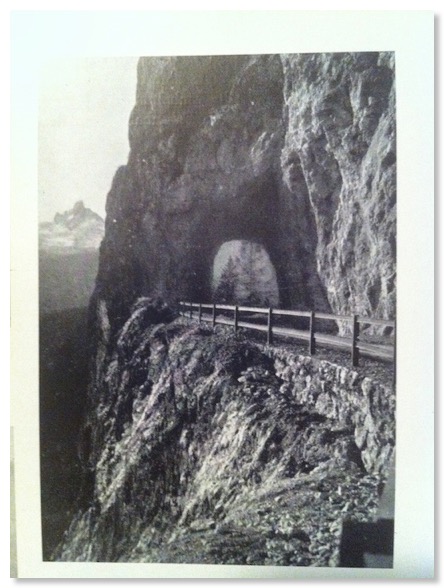 Two of my favourite local postcards from my collection are these: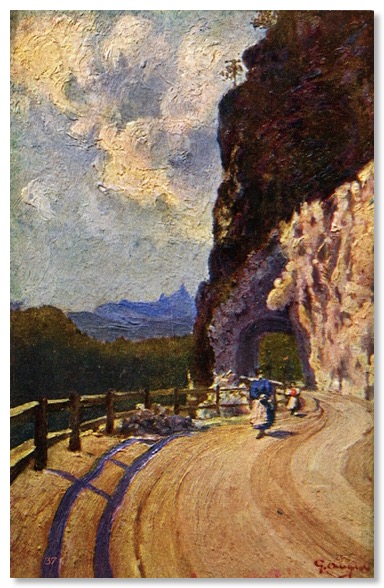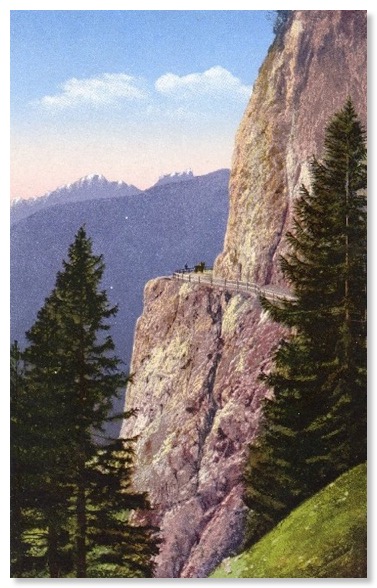 Both are paintings. Neither carries a date, and no useful detail on the reverse, but the first of them is clearly the same section of road, leading to the tunnel. I am slightly less clear where the second one shows, however. Might it pre-date the construction of one of the tunnels here?

The view has often been photographed for postcards too. The first of those below is dated and postmarked 19 August 1939. The second might pre-date Zardini's shot: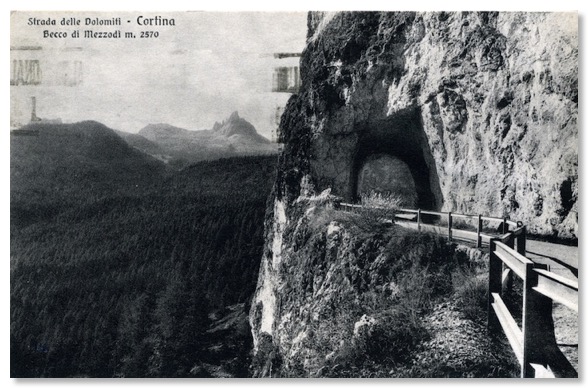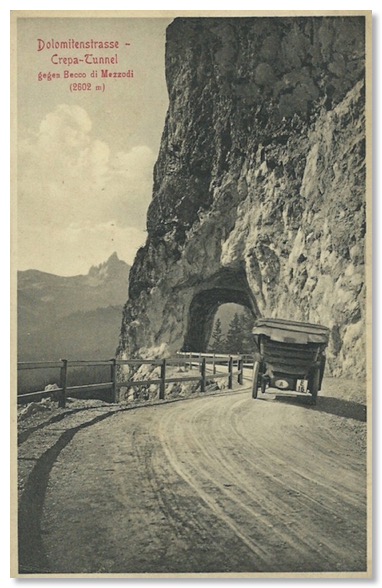 Same road, different mode of transport: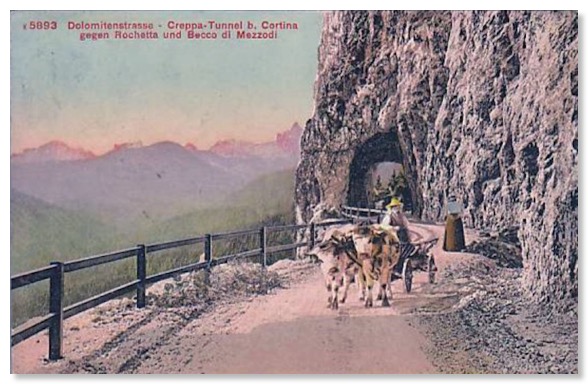 This photo is a genuine Zardini postcard, from the 1920s: