6. Passo di Costalunga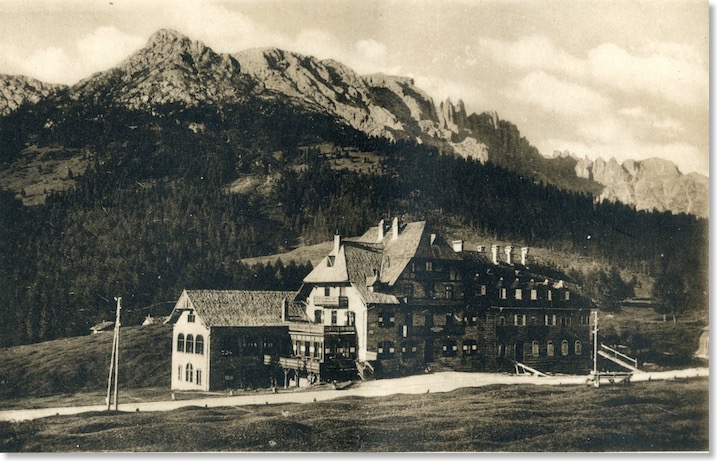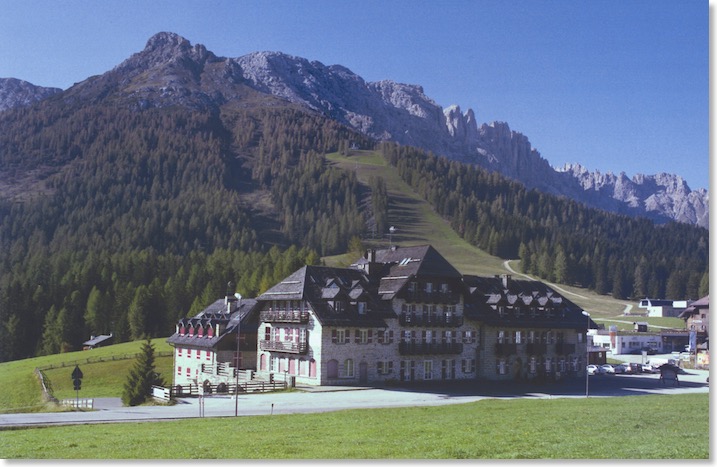 Click for map

At 1,758 metres, and a few kilometres farther on from the Hotel Lago di Carezza, the Passo Costalunga or Karrer Pass is the summit of a steady 1,500m height gain from Bolzano along the Great Dolomite Road. Save for evidence of the skiing industry on the wooded slopes of the Latemar mountain, the present view of the summit hotel is very little altered at all from Zardini's visit. The same photograph is used in both editions of Zardini's guide.

I have a hand-coloured, early postcard view generally similar to Zardini's photograph. It is said to have been taken in 1920. However, the main hotel building seems smaller than in Zardini's shot, and all subsequent photos, lacking the right-hand extension of the main frontage. This means it is likely, in fact, to pre-date Zardini's shot: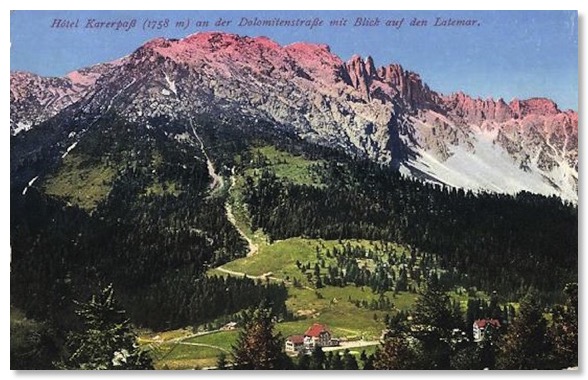 Here is a hand-coloured postcard I bought after an on-line search. It shows a motoring club gathering outside the hotel. By the age of the vehicles, I'd estimate it to have been taken in about 1920: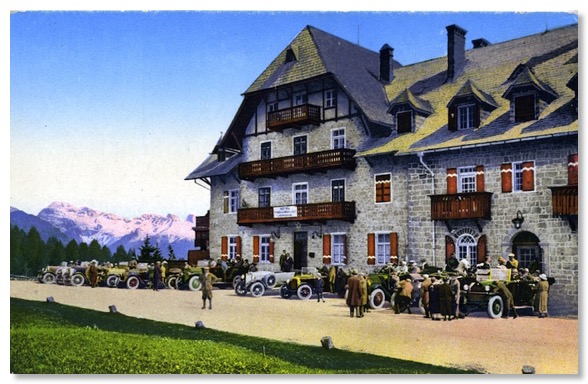 The summit of the Pass is still a popular meeting place for car clubs. I took this photo of a vintage Fiat Topolino gathering there in September 2013: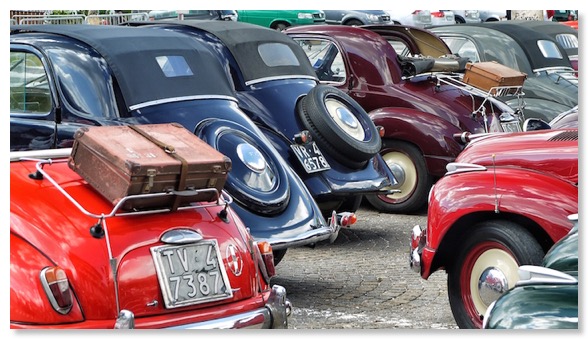 This undated postcard would seem to be from about the same time as Zardini's photo, judging by the car in it: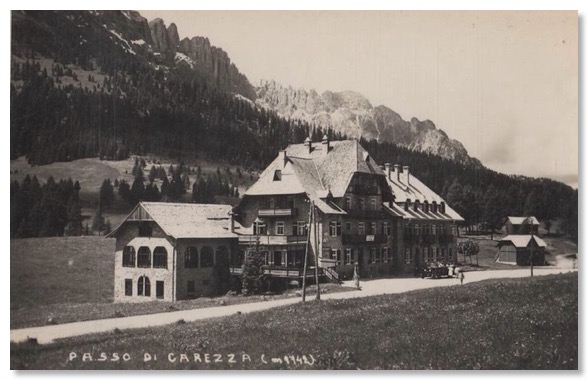 Here is a wider view of the Hotel, from about the 1950s, comparable with the hand-coloured view above: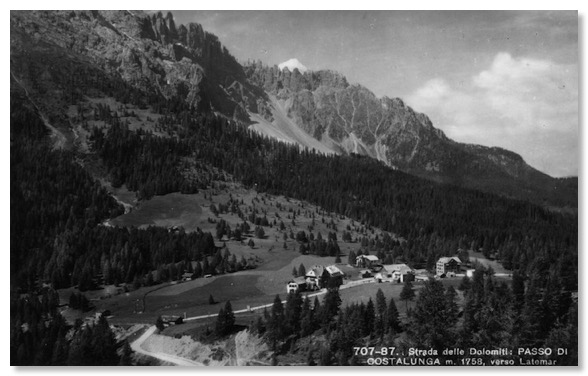 This postcard, which carries a 1925 date-stamp on the reverse, shows the Pass seen from the other side of the Road, looking the Rosengarten mountains: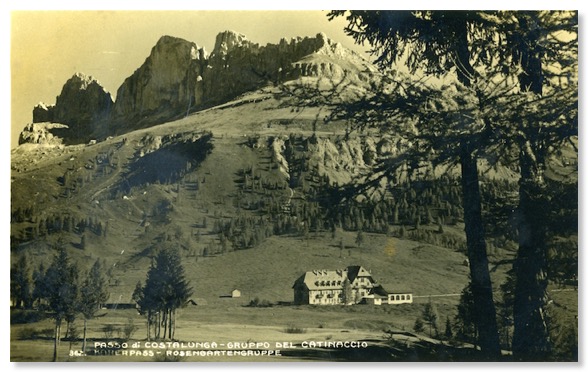 It is essentially the same view as this postcard from the 1950s: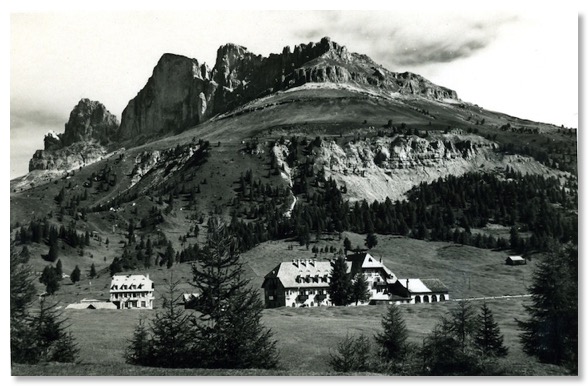 This postcard is postmarked 1942 and will probably have been a photo taken in the 1930s. It shows the view in the same direction as Zardini's early shot, but a rather wider view: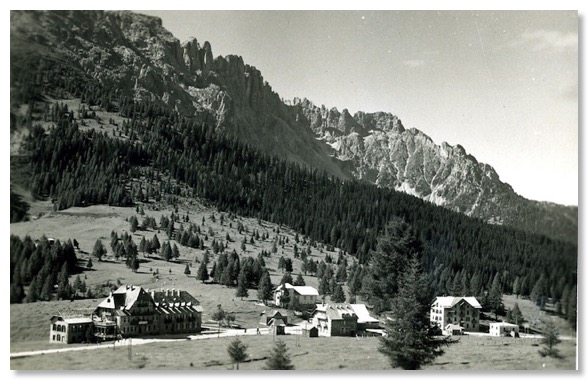 Thankfully, this pass summit has been spared some of the excesses of others in the Dolomites, but it remains a very popular stopping point for coach parties and other tourists in summer, and has seen the encroachment of skiing and its paraphernalia for winter, albeit less so than in some areas.