A Map of the Great Dolomite Road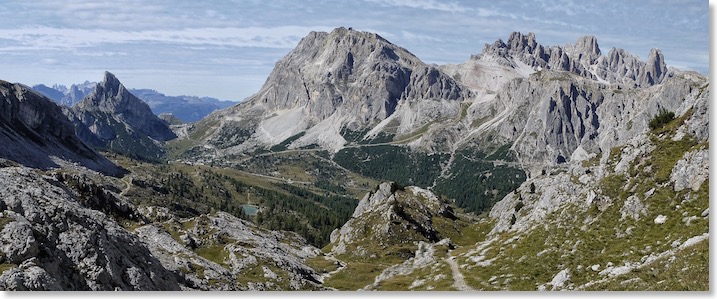 A view of the Falzarego Pass from the Cinque Torri. See Photo 25




The route most commonly known as The Great Dolomite Road, Strada dell Dolomiti or Dolomitenstrasse runs from the eastern edge of the town of Bolzano to Cortina d'Ampezzo.

Some guides and commentaries have elaborated this to include a few feeder roads, and other superb roads in the Dolomites, like the Passo Gardena, and the Via Allemagna, but this web site covers the one most writers and historians regard as THE Great Dolomite Road. I have most usually referred to it in this web site as The Road.


Click here for a map showing the route.