19. Arabba and the Sass de Mezzodi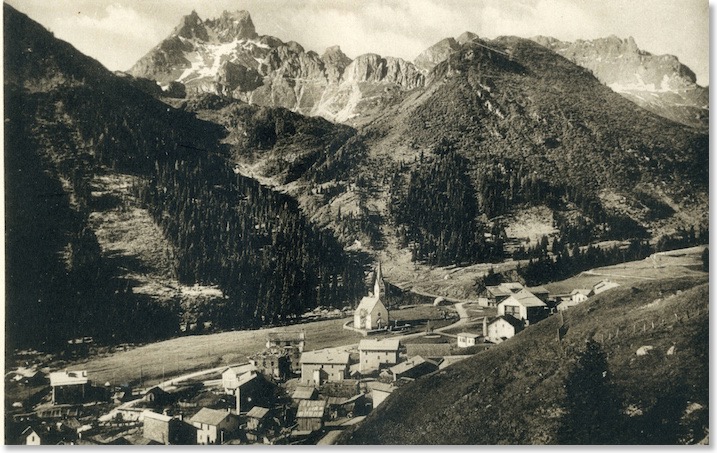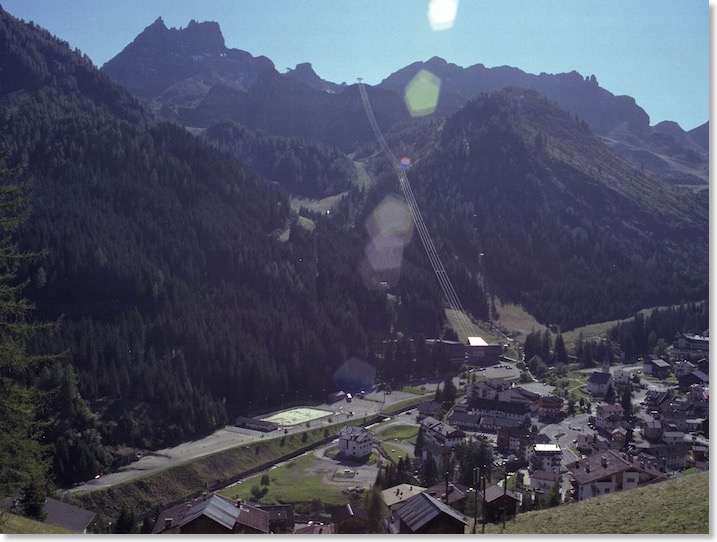 I regard Arabba as a sad place. For many years it was a small cluster of houses around a charming church, as some of the views later on this web page show. It is now a small town in an area sacrificed to the demands of skiing, and a staging post on the Sella Ronda ski route. Its large and controversial cable car is very visible in my 2011 photograph above. This was controversial, as I understand it, for the developers' presumption that, having run it up to a large, ugly construction on the skyline, at Porta Vescovo, and thus raping a delightful ridge opposite the Marmolada, permission would be given to allow skiing, and another lift, down the other side of the Porta, to the shores of the Lago di Fedaia, immediately adjacent to the Marmolada Glacier. This permission was, however, refused after a very vocal campaign of opposition, despite the Porta Vescovo cable car station having by that time already been built with a now-useless exit for that intended extra cable car. Val de Fedaia was thus saved, for the time being, at least. Not so Arabba.

I was not able to reach the spot from which Zardini photographed Arabba. Building development continues uphill to the north of Arabba, between the turns of the more recent Passo Campolongo road. Despite considerable exertions on steep grass slopes above and below the new houses and hotels, I was unable to find a point that placed the church in the centre of the foreground of a photograph with the mountains in the correct position.

Zardini uses the same photograph of Arabba in both guides to the Road.

Not long after launching this web site, I found this old postcard, by Ghedina of Cortina, and post-marked 1957, of essentially the very same view: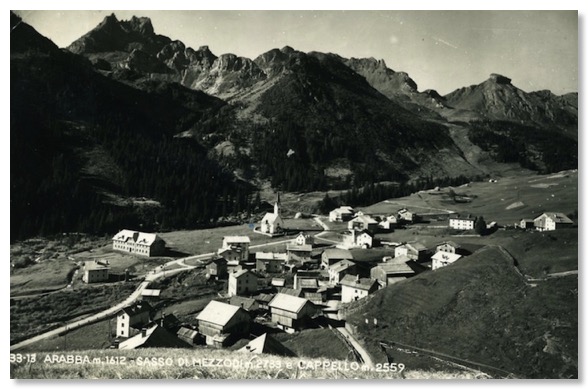 Subsequently, I also found an early Ghedina postcard of Arabba, looking in the opposite direction to the shot above (ie east), back towards where the previous photos were taken: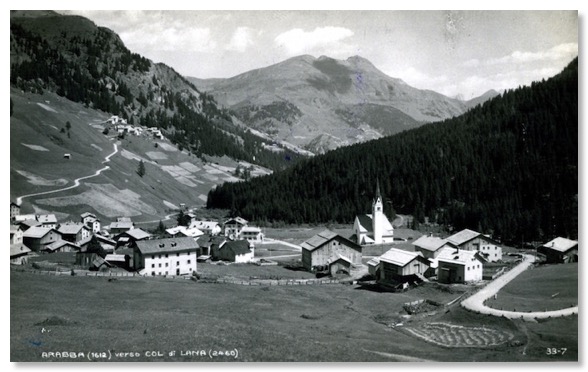 My postcard collection also includes these Arabba views, also by Ghedina, on postcards sent in 1963: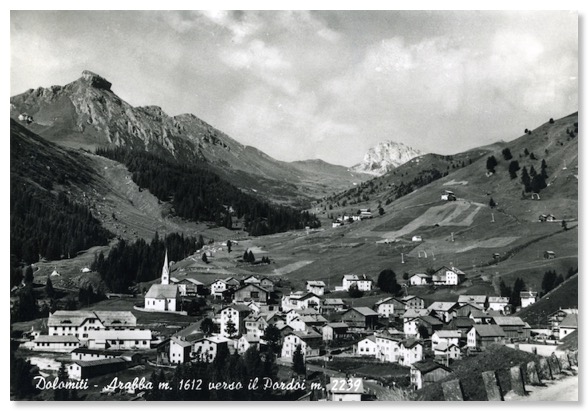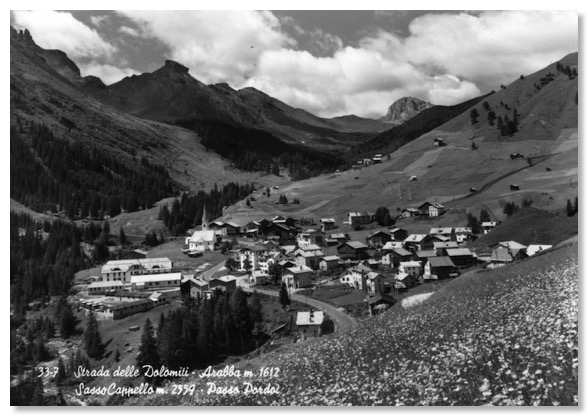 The steady and inexorable advance of tourism is evident from both of the later postcards.