21. Pieve di Livinallongo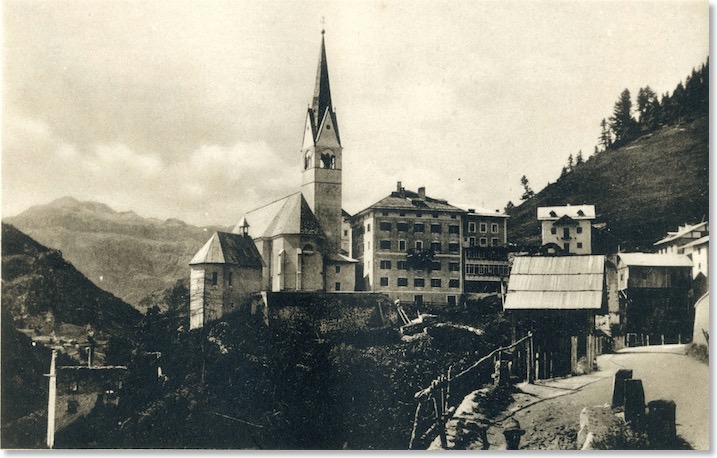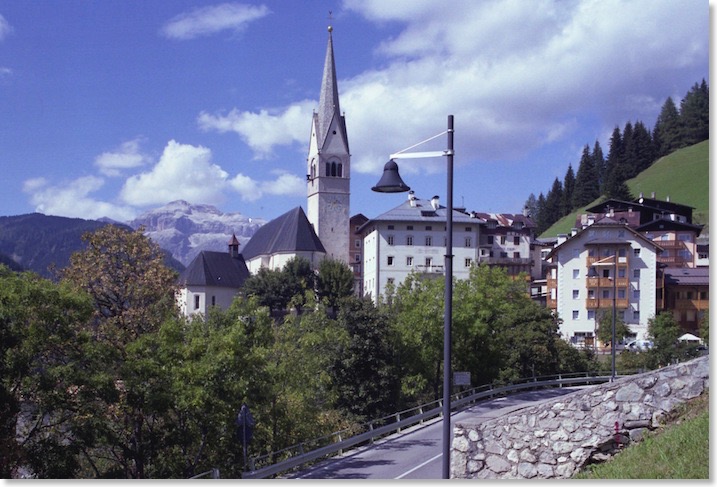 Click for map

The white church spire and church outbuildings of the Zardini photo are still the first sight that greets the traveller coming from the east on the Dolomite Road. They may look as if time has changed them hardly at all, but the truth is that this village was totally destroyed in the First World war.

So severe was the damage to the village (see below) that it is hard to date Zardini's photograph and even harder to find the exact viewpoint from which it was taken, nowadays. If the photo is pre WW1, the viewpoint may also have been lost in the shelling of the village, of course. My October 2011 photo is taken from as close as it is now possible to get to Zardini's viewpoint.

In the Albergo Savoia at Passo Pordoi, there are sad photographs showing this village, and the church in particular, in quite a ruinous state. I tracked down one of these on the web: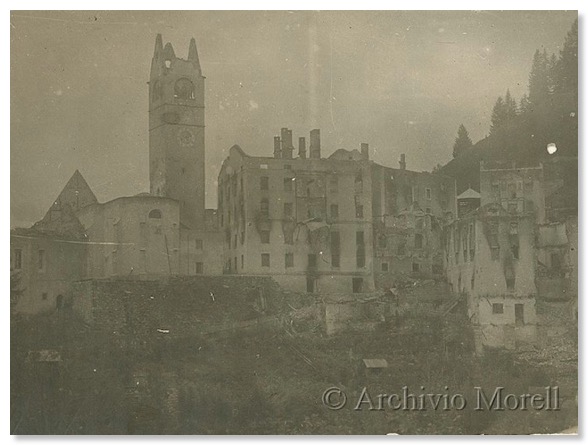 © Archivio Morell



For the Zardini guide to the Road heading westwards to Bolzano, the original viewpoint is replaced by this view. It was taken some way further north than the views above, looking generally south-westwest.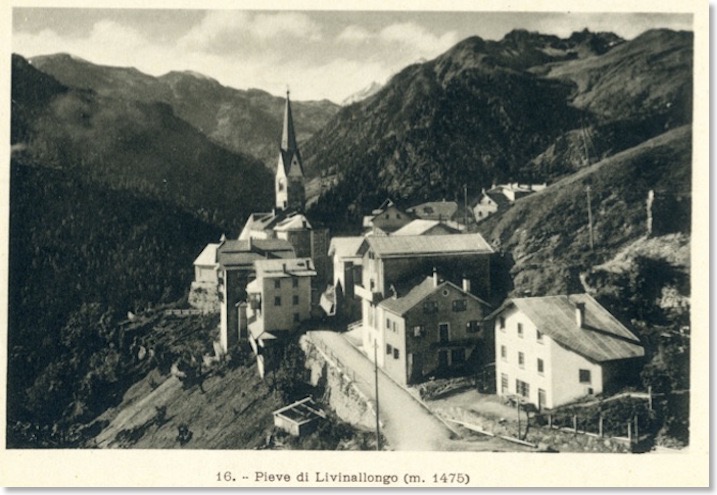 I need a further visit to determine whether the view is accessible today and how much the village has altered from here.

Here are two further postcard views across the village in a westerly direction. Notice the WW1 soldier's graves in the first photograph. In the 1920s some elegant military cemeteries were built not far away, and the bodies will have been reinterred there, no doubt, because those graves are not apparent in the second photo. The bright state of the buildings in the first photo here suggests to me it post-dates a complete reconstruction of Livinallongo after the devastation of WW1.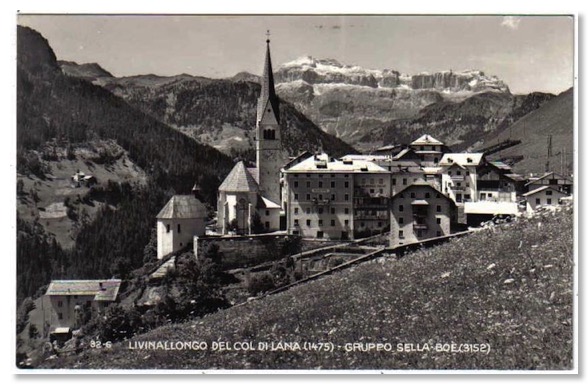 This was the same view on a fine day in September 2013: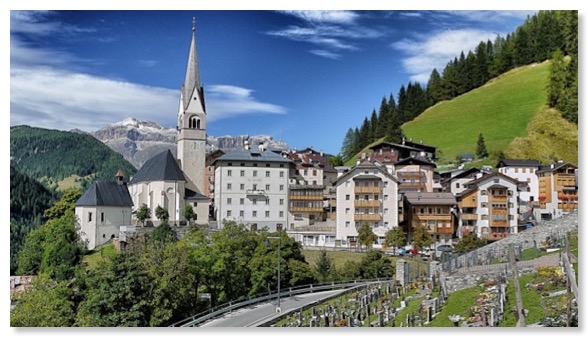 I have also found this old postcard, which shows the Road from the other side of Pieve di Livinallongo, looking back eastwards. The mountain in this scene is the Civetta. This is very likely to be a pre WW1 view: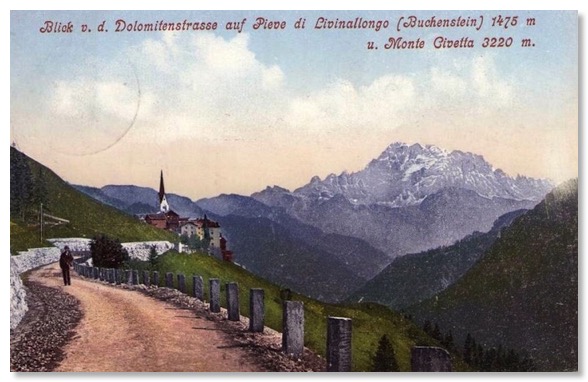 The Road is not visible in this postcard, but is similar to the card above: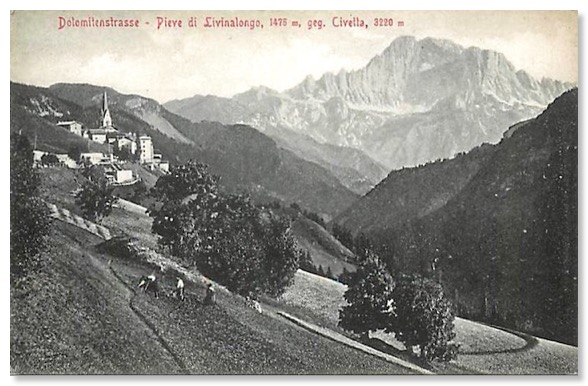 This postcard is a 1960s Ghedina view of the village, also looking east towards the Civetta: